Accelerate Blockchain Adoption Across the Supply Chain
Supply chains are extremely complex, involving multiple parties across local and global boundaries, operating across disparate platforms for payments, resource management, shipping, and much more. Duncan Johnston-Watt, Founder and CEO at Blockchain Technology Partners, explains how Sextant for Daml can accelerate blockchain adoption across the supply chain.
To date, most supply chains run on centralized databases that create fragmented systems of record and result in error-prone processes with minimal traceability for the goods created and shipped. However, the multiparty nature of supply chain provides ample opportunity to leverage new IT paradigms that transform the current operating model. Public and private blockchains such as Sawtooth and Besu leveraging smart contract technology like Daml present numerous opportunities to improve multiparty transactions and workflows for greater transparency and efficiency.
To accelerate blockchain adoption across the supply chain, Digital Asset and Blockchain Technology Partners (BTP) have joined forces through Sextant for Daml. When businesses leverage Sextant for Daml to improve collaboration and tear down data silos, they not only de-risk error-prone processes, they free up resources to focus on revenue generating activities that improve supply chain efficiency.
Here's what you can expect with Sextant for Daml:
Access to Sextant, the platform that deploys and manages the underlying infrastructure for Daml-driven applications across Hyperledger Sawtooth and Besu, as well as Amazon QLDB and Amazon Aurora
Broadest range of deployment on-premises or in the cloud through Kubernetes
Enterprise-grade distributions of Hyperledger Sawtooth and Besu maintained by BTP
Kubernetes clusters utilizing parameterized helm charts and an option to integrate into an enterprise's CI/CD pipeline using its API
Infrastructure management cost reduction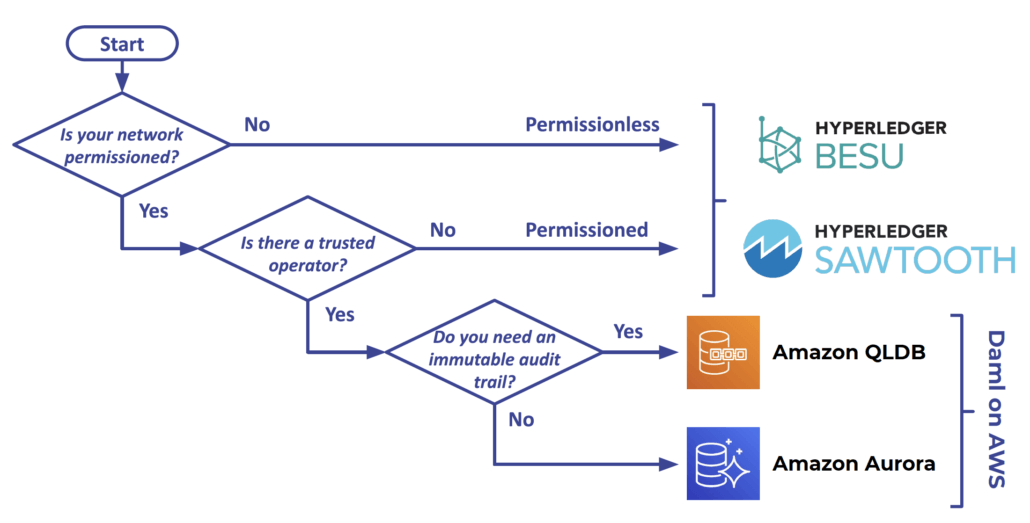 Daml smart contracts were built to provide everything necessary to run enterprise-grade multi-party applications. When paired with the powerful Sextant platform, businesses can easily deploy and manage the underlying infrastructure running those Daml-driven applications.
Learn more about how Sextant for Daml can improve supply chain operations in the free e-book and start unlocking the power of your infrastructure with an intuitive platform and smart contract ecosystem.